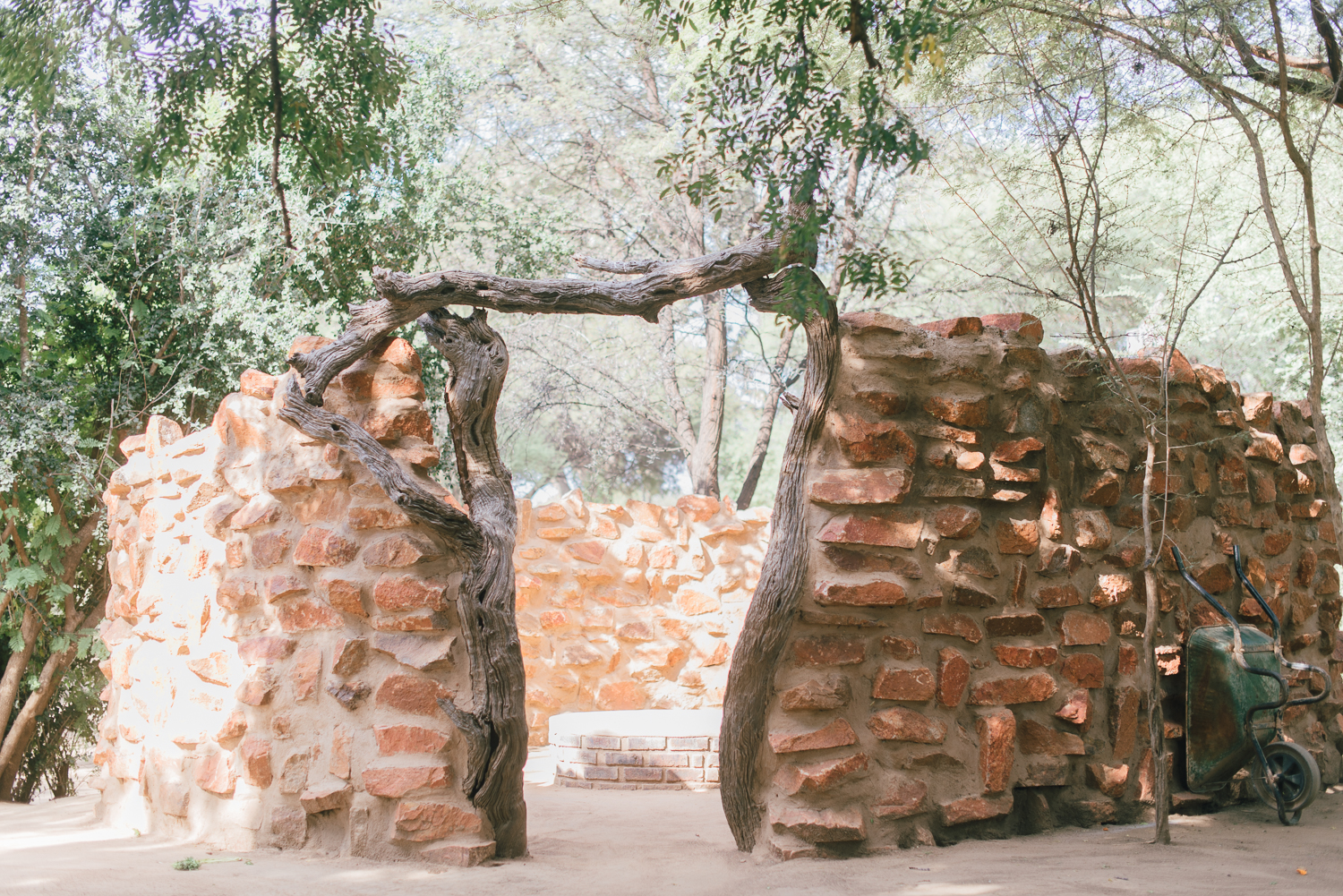 Nyala is our original campsite and the more luxurious campgrounds of the two. Enjoy your morning coffee and rusks at the feet of one of Africa's ten largest rivers, the majestic Limpopo. Watch as you're embraced by a cloak of stars at night while the lanterns in our Jackalberry tree reflects in your wine glass.
This camp has a beautiful kitchen outfitted with a fridge, induction stove and electric kettle and a bathroom that includes South African electricity outlets for your convenience. The rocky boma will shelter you during colder months.

IMPORTANT NOTE
This is a campsite only, therefore no rooms or chalets are available
and all campers are required to bring their own camping equipment.

OPEN BRAAI AREA
The braai area includes an open fire pit with a beautiful view of the Limpopo River. A large concrete table with a basin is available for your convenience.



THE BUILDING
In this building, you will find an outdoor kitchen and wash-up area with an induction stove. Inside is a simple bathroom with a shower and basin, beautifully fitted and suited to wash-up before heading to Botswana.



THE ROCKY BOMA
Find shelter inside the boma during winter which is built around a beautiful, big fireplace ideal to keep you warm and create a relaxed atmosphere.



THE DIRT STEPS AND VIEWING PLATFORM
Enjoy the serenity while sitting on the banks of the mighty Limpopo River overlooking Botswana. But don't get too close, there are prehistoric beasts in these waters! The crocodiles tend to make a regular appearance in front of the campsite.



THE CAMPING AREA
We can accommodate up to eight campers at once but don't worry, we don't take more than one booking at a time. If you are on a romantic break with a loved one, you'll have the camp exclusively to yourself without any curious neighbours.
Please take note, we are fully booked for
1 November 2018 - 31 March 2019.